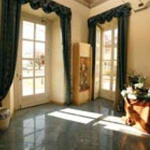 Wellness Holidays in Piedmont: Palazzo Paleologi Monferrato Resort offers special spa conventions in Monferrato Piedmont!
At few kilometers (only 5 km) from Paleologi Palace Resort Hotel in Piedmont lies the splendid Villa Medea Daily Spa … a professional Wellness Center in Piedmont converted from an 'ancient and charming historic villa in Piedmont …
During a stay or a weekend spa in Piedmont for a little break from everyday stress … Villa Medea will take care of you with his proposals: "The well-being is the desire of all, we help you to achieve it" … This is the philosophy of Villa Medea Wellness Center in Piedmont, a place to take care of themselves in a comprehensive manner, in which the slow passage of time is combined with soft lighting, delicate aromas, soothing music. Here you will find rituals for face and body, between courses, holistic treatments and spa-inspired thalassotherapy, massage techniques exclusive solutions under the natural, hot stone massage, loofah sponges, shells, natural, warm bundles that caress your skin with precious oils, fine fragrances, cosmetics and precious essences.
Highly customized solutions for her, for him, for the couple. Cuddles and gestures learned massage rituals for beauty, harmony and prosperity deep, that please the senses and emotions.
Today, the wellness center in Piedmont Villa Medea Daily SPA is an oasis of peace, away from the hustle and bustle, with areas dedicated 'Beauty, Wellness & SPA ". The spa area is a soft atmosphere, refined and relaxing, faced with stone mosaic in shades of ivory and brown, which will allow guests to Villa Medea Daily SPA in Piedmont to treat yourself even a whole day of beauty and relaxation, combining paths wetland personalized rituals for exclusive real emotional experiences of rebirth, energy, vitality.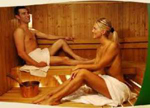 At Villa Medea Daily SPA beauty farm in Piedmont, you can book WELLNESS treatments: Fire, Water, Air, Land, Villa medea, Deep Sensuality, Cradle of Olos, Ritual Berber …  MASSAGES: Aromatic, Breath d 'Australia, Morocco Light, Magic of India, Hot Stone Massage, Holistic Massage, Facial Biolifting, Sports massage, Reflexology, Massage for Life, destressing, Rebalancing, Ayurvedic, California …
OPENING HOURS: Monday: Closed – Tuesday / Wednesday / Thursday: from 10.00 to 20.00 – Friday from 10.00 to 22.00 – Saturday: from 10.00 to 20.00 – Sunday and holidays: from 10.00 to 20.00
For all customers  Palazzo Paleologi Monferrato Resort we offer a special convention for a wellness holiday in Piedmont with the help of Villa Medea: The agreement with the health center in Piedmont is complimentary in the lobby area Spa (including sauna, turkish bath , Kneipp, shower and relaxation zone with tea) whatever the type of ritual or path that you book directly with the spa! This input is not constrained by a maximum time of stay but is free. To book your prefered treatments contact Villa Medea specifying you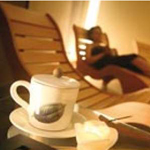 want to join the agreement with Palazzo Paleologi Resort Piedmont … !
(Villa Medea DailySpa: Via La Marmora, 2 – Mirabello M.to (AL) info@medeadailyspa.it Tel. +39 0142 64734 begin_of_the_skype_highlighting  +39 0142 64734     end_of_the_skype_highlighting)
… but does not end here … if you book your holiday or week end spa in Piedmont at Palazzo Paleologi Resort in Monferrato will be reserved you a special discount for your holiday in Piemont Monferrato that varies based on the number of nights booked …
Discover the best deals online Monferrato Resort your vacation well in Piedmont!