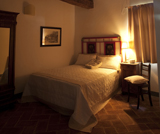 The B & B Palazzo Paleologi Monferrato offers special rates for rental apartments near Alexandria in Monferrato!
Book now your special Week vacation in this Resort in Piedmont: Palazzo Paleologi is a beautiful Historic Residence from fifteenth century in Monferrato!
Palazzo Paleologi Resort at Lu Monferrato, located in a panoramic hills between Monferrato and Langhe, invites you to spend pleasant holidays reserving you a special discount for holiday weeks: you will save a 30% discount on 'whole stay!
Paleologi Palace is an elegant and Romantic Historical Residence in Piedmont, which has preserved the historic charm and details of its antiquity.
During a stay in one of the rooms at the Palazzo Resort Hotel in Piedmont Paleologi you can visit the Castle Savoy all around the Monferrato Valley!
Book online your week holidays in Piedmont at the Palace Paleologi Resort
book deals with breakfast included!
book deals with breakfast excluded!