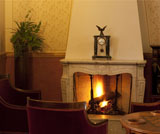 Hotel Deals in Piedmont : Book your lastminute holidays to Palazzo Paleologi Resort Monferrato!
For your holiday or weekend Lastminute in Italy Piedmont choose Palazzo  Paleologi Monferrato Resort and we will reserve a 10% of discount also from only 1 night stay!
Why to book holidays in Italy to Palazzo Paleologi Resort in Piedmont? 
… first of all … because it is a romantic and elegant Historic residence in Piedmont from fifteenth century …rich in historic charm … which was once Residence of the Noble Paleologi Marquis ..
Then … because you can enjoy you visiting wine cellars and  tasting wines of Piedmont, thanks to the several wineries in Langhe and Monferrato region all around the Resort Palazzo Paleologi!
If you prefer …  a wellness holiday in Piedmont we can book for you wellness treatments at the nearby health center in Piedmont (Villa Medea) relaxing you by massages at the spa or by a daily entrance in the area pools, turkish bath and sauna!
and more … you can visit the ancient Savoy castles around the  Monferrato and Langhe Valleys, just around Paleologi Palace Resort …
You can also … participate in the numerous festivals, wine and food fairs, craft markets in the near Casale Monferrato in the Piedmont …! Numerous Special Events in Piemonts take place throughout the 'year themed truffle and Monferrato's wine and food !
However … for those who love nature and the countryside … Palazzo Paleologi Resort Hotel in Piedmont is an excellent starting point for a green holiday in Piedmont to discover beautiful landscapes, nature trails, hiking and mountain biking itineraries in Monferrato!
Book Lastminute Holidays in Piedmont for a pleasant stay full of activities, taste or just a relaxing vacation!