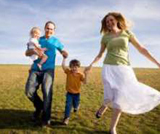 Book your family holiday in a Country Hotel in Italy: Palazzo Palelogi Charme Hotel in Piemonte offers cheap rental apartments for family vacations !
Booking Online
Book your family vacations in Piemont Italy region: Palazzo Paleologi Resort in Monferrato offers special hotel packages …
You can get your family holidays special offer in rental apartments also for short term vacation:
Book in advance your family holidays and get a 15% off !
If you stay 1 week you will save a 30% off on the whole vacation!
For a 5 nights stay, you will get a 25% of discount for the whole stay …
For a stay of only 2 nights, you can get also a discount of € 10 per each night!
For your family vacation you can choose from different hotel accommodation: elegant rooms and luxury apartments with many modern comforts such as: well equipped kitchen, Tv Sat, telephone, free air conditioning, free minibar, free wireless internet!
In the evening…
after visiting the surrounding hills, the beautiful landscapes full of charm, along with many Savoy Castles that rise all around the Monferrato Valley …
you can also taste delicious dishes in our typical Monferrato Restaurant in which our chef interprets the 'ancient tradition of the Paleologi Marquis's Menu!
Discover our best offers directly from our website booking on line … !